The Trending Color of 2013
Happy weekend lovlies,
It's almost unanimous that

EMERALD

is the hottest color of 2013. So you can stay on trend by picking up some pieces of clothing or jewelry and wear it. Or a cheaper alternative is by wearing it through cosmetics!
If you're like me and strapped for cash due to the Holidays, makeup is fairly inexpensive. Especially if you're able to pick it up in a drugstore. If you shop brands like New York Color, Wet 'n Wild, or L.A. Colors you can create a beautiful look like the one below for under $5.
A simple way to wear

Emerald

on your eyes is just as an eyeliner. You can use it as a pop of color on your lower lash-line, or you can line your top and bottom lashes. You can use an

Emerald

shadow as an allover lid color, or you can blend it into the crease. The options are endless! Another way to wear the IT-color of '13 is by using it as a polish color, like below.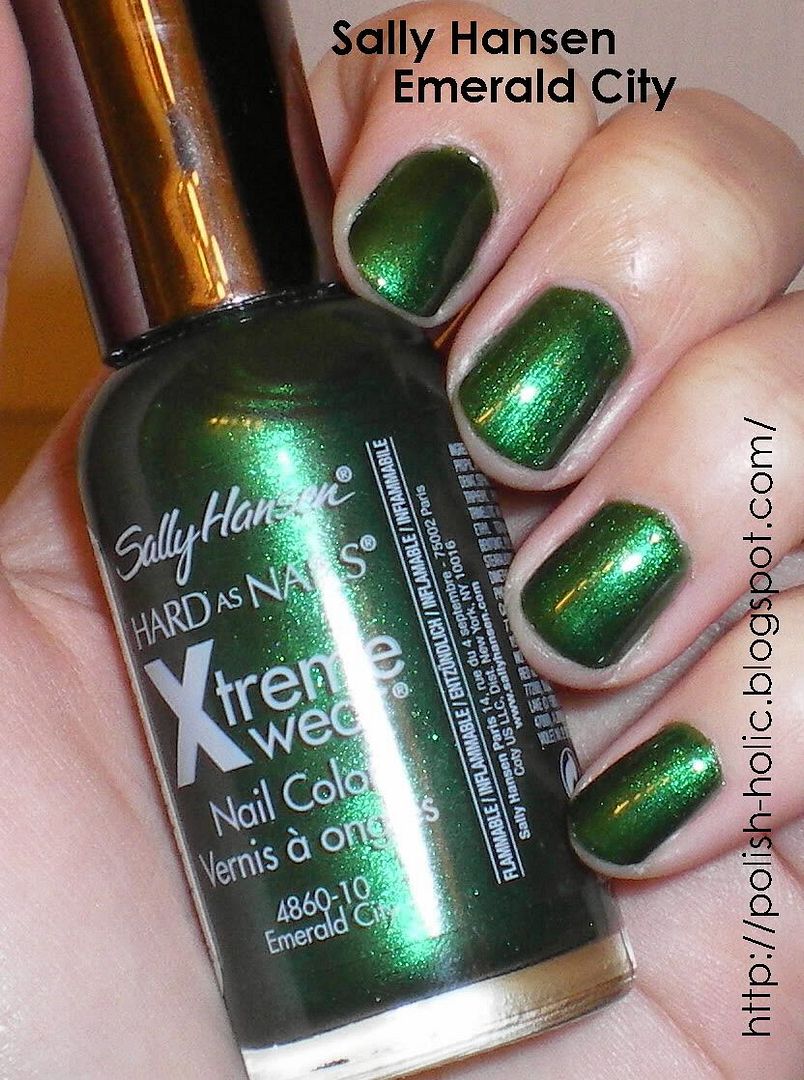 \
Though the picture above is not my exact polish or fingers, I DO own the exact same from Sally Hanson. When you look at the color in person, it looks very dark. Almost black. But it wears lighter than in the bottle and it is just beautiful. And though Sally Hanson polishes are a tad more expensive than typical drugstore polishes, it makes up for the price by being high-quality. It's perfect for those who don't want to wear a color as harsh as black.
Emerald

seems to be one of those color trends that is simply EVERYWHERE. Straight off the runway to magazines and stores. I hope you try it out!